A 9 Day Luxury tour to Andalusia

This 9-day special private tour combines luxury hotels with private visits to immerse you in the culture and heritage of Andalusia.
Tour Highlights
Private Walking Tour of Cordoba
Semi Private Tapas Tour in Seville
Private Walking Tour of Seville
Private Guided Tour of the Alhambra
Private Tour to Rhonda
Tradition Flamenco Show in Grenada
Day 1
Private Arrival Transfer Cordoba
Upon arrival at the Cordoba central rail station this afternoon, you are met as you exit the train and assisted to a waiting luxury sedan, then privately transferred to your hotel. The rest of the day is free to relax and explore at your leisure.
Córdoba is a city in the southern Spanish region of Andalusia, and the capital of the province of Córdoba. It was an important Roman city and a major Islamic center in the Middle Ages. It's best known for La Mezquita, an immense mosque dating from 784 A.D., featuring a columned prayer hall and older Byzantine mosaics. After it became a Catholic church in 1236, a Renaissance-style nave was added in the 17th century.
2 nights at Las Casas de la Judería de Córdoba in a Double Junior Suite with Patio inclusive of breakfast.
In the historic Jewish Quarter and consisting of 5 restored houses, this elegant hotel is 2 minutes' walk from the medieval Córdoba Synagogue and a 3-minute walk from the Mosque-Cathedral of Córdoba.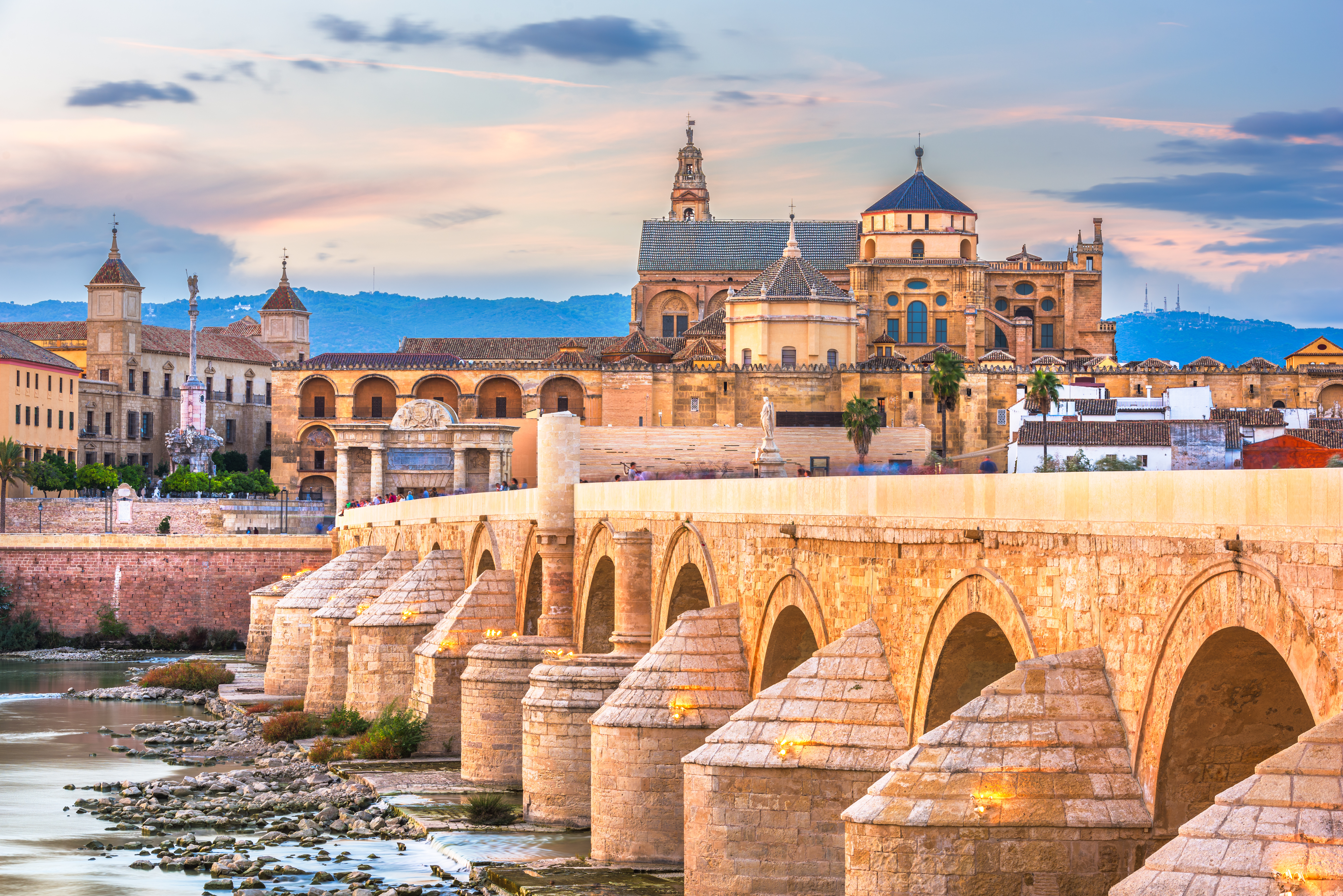 Day 2
Half Day Walking Tour of Cordoba
This morning we include a private half day walking tour of Cordoba, focusing on the city center. Highlights include the Mosque-Cathedral of Cordoba, Juderia Neighborhood and the Synagogue. The Mezquita dates back to the 10th-century when Córdoba reached its zenith under a new emir, Abd ar-Rahman 111, who was one of the great rulers of Islamic history. At this time Córdoba was the largest, most prosperous city of Europe, outshining Byzantium and Baghdad in science, culture, and the arts. The development of the Great Mosque paralleled these new heights of splendor. Today the Mezquita as it is known can be visited throughout the year. The approach is via the Patio de los Naranjos, a classic Islamic ablutions courtyard which preserves both its orange trees and fountains. When the mosque was used for Muslim prayer, all nineteen naves were open to this courtyard allowing the rows of interior columns to appear like an extension of the tree with brilliant shafts of sunlight filtering through. Balance of day at leisure.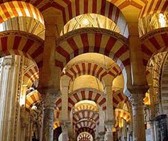 Day 3
Private Transfer From Cordoba to Seville
After breakfast today you will be met by a local English-speaking driver and luxury vehicle for a private transfer from Cordoba to Seville. Check in and some free time before an included evening small group Tapas walking tour with a local guide.
Seville is the capital and largest city of the Spanish autonomous community of Andalusia and the province of Seville. It is situated on the lower reaches of the River Guadalquivir, in the southwest of the Iberian Peninsula.
Small Group Tapas Tasting Tour:  This evening we include a private Seville Tapas, Taverns & History tour. Your tour includes 7 styles of Spanish wine, each perfectly paired with a variety of traditional and modern style tapas across 4 family-run shops and restaurants. Enough food for a full dinner. During the tour you will visit the oldest bar in Seville and try some of Spain's most expensive cured ham; see Seville's top sights during the included 45-minute walking history tour; try the first orange wine ever invented and weave through the charming streets and quiet plazas of the Jewish Quarter
3 nights at Hotel Alfonso XIII in a Double Grand Deluxe with Terrace inclusive of breakfast.
This ornate 1929 hotel in the city center is 10 minutes' walk from from the Alcázar royal palace and 9 minutes' walk from Seville Cathedral.
Day 4
Private Full Day Walking Tour of Seville.
A full day with an expert local guide and driver for a private tour of Seville including the Alcázar of Seville, one of the most representative monumental compounds in the city, the country and the Mediterranean culture as a whole. The historical evolution of the city in the last millennium is held within its walls and gardens, amalgamating influences starting from the Arabic period, late Middle Ages Mudéjar right through to the Renaissance, Baroque and the XIX century. The declaration of World Heritage Site by UNESCO in 1987 acknowledged the survival of cultures and civilizations as a harmonic whole where all of the elements are balanced. The visitor will get to know these unique surroundings either through the legendary al-Mutamid, the XI century monarch and poet from Seville, or through some of the characters that illuminated modern-day Spain around 1812. Exploring Parque Maria Luisa by horse and carriage is an altogether different experience and can be incorporated into your day of touring, along with a fabulous lunch.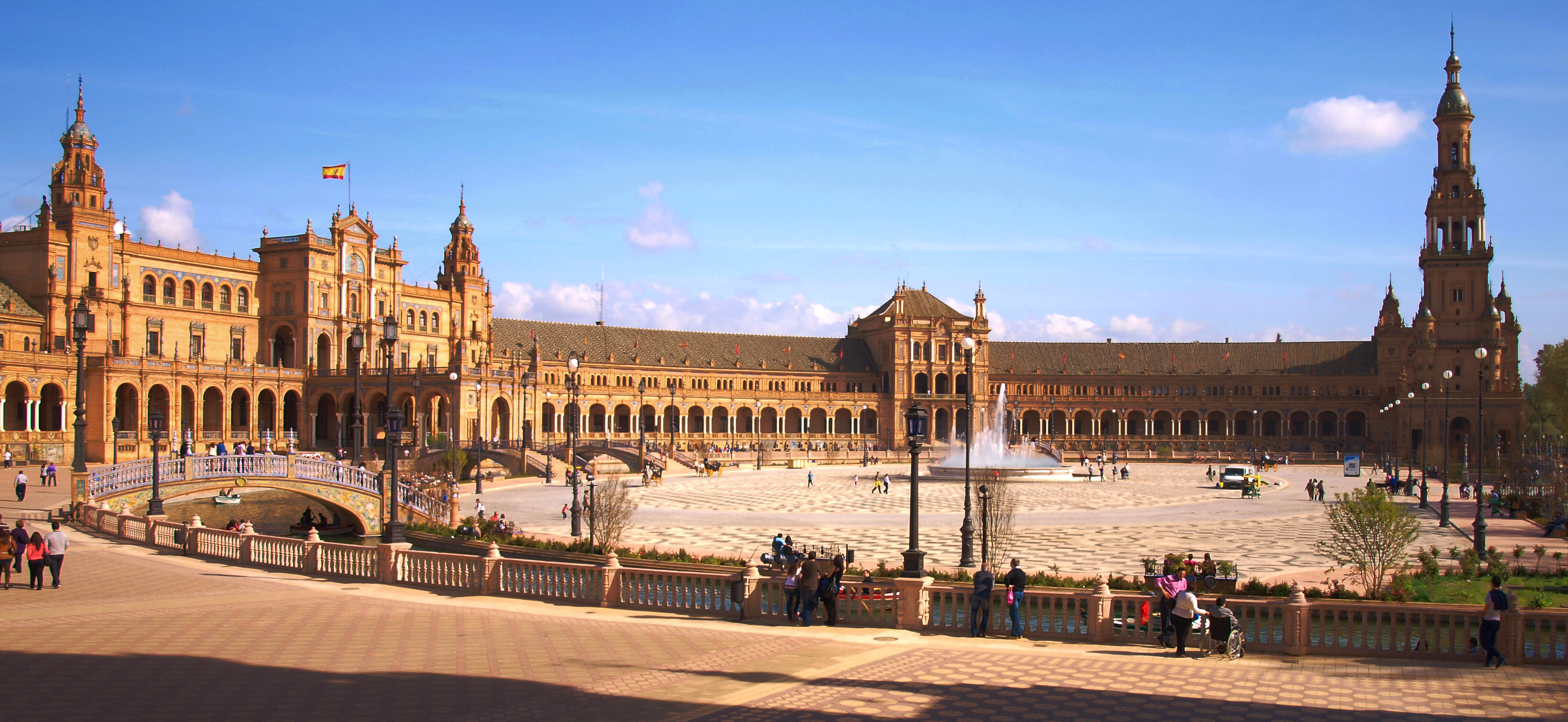 Day 5
Free Day in Seville
Enjoy a full day at leisure in Seville to relax, do some shopping and enjoy the city and the facilities at your hotel.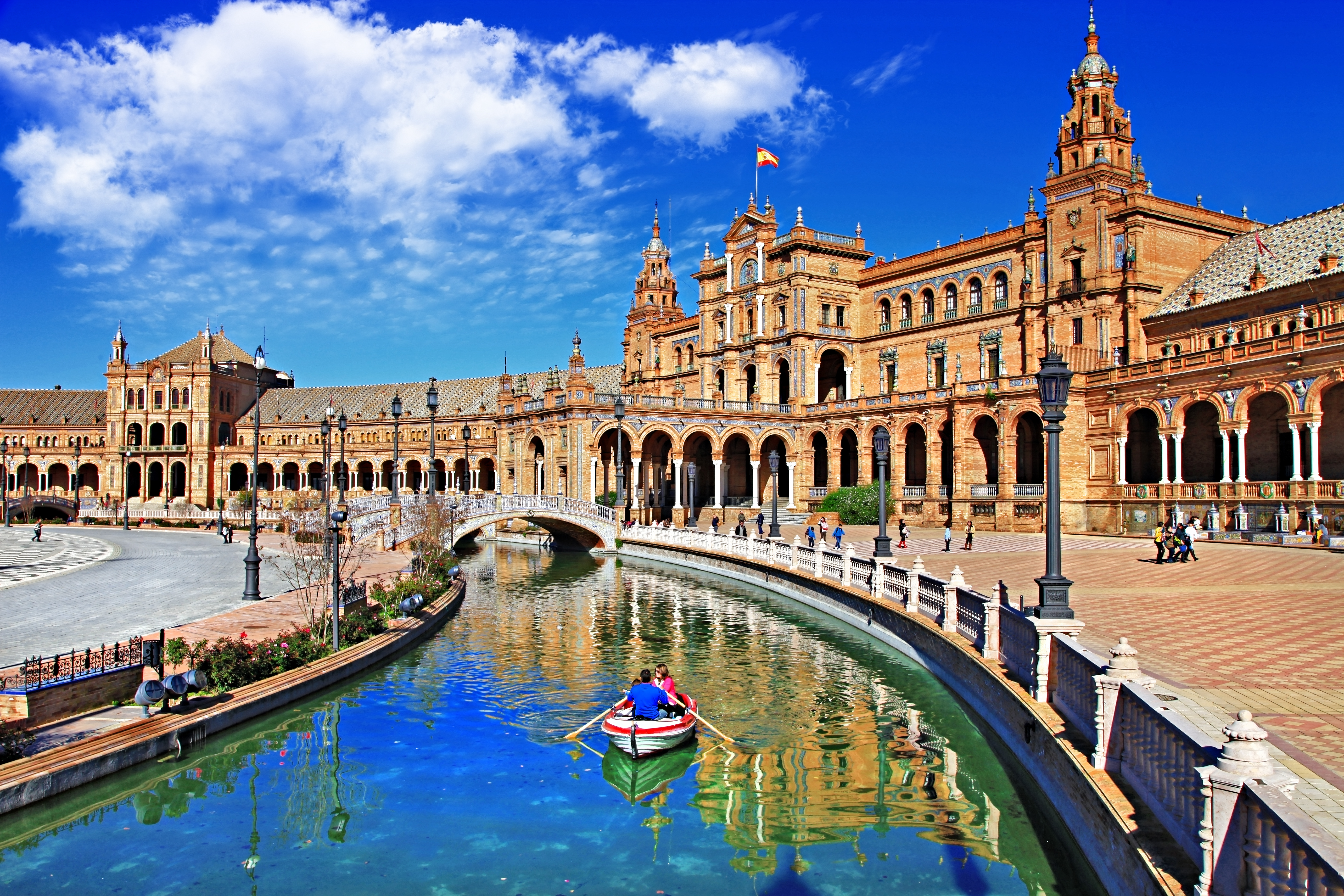 Day 6
Private Transfer from Seville to Granada via Ronda
Meet with your driver/guide in the hotel lobby this morning and transfer by luxury sedan to Granada, including a stop in Ronda, a mountaintop city that's set dramatically above a deep gorge. A not to be missed diversion on your transfer east. Perhaps a stop for lunch here before continuing to Granada for a three-night stay.
Ronda is a mountaintop city in Spain's Malaga province that's set dramatically above a deep gorge. This gorge (El Tajo) separates the city's circa-15th-century new town from its old town, dating to Moorish rule. Puente Nuevo, a stone bridge spanning the gorge, has a lookout offering views. New town's Plaza de Toros, a legendary 18th-century bullring, is one of the city's most recognizable landmarks.
Granada: At the foot of the Sierra Nevada mountains, between the rivers Darro and Genil, lies one of the most interesting cities in eastern Andalusia. As well as its impressive Al-Andalus heritage, there are Renaissance architectural gems and the most modern facilities, fit for the 21st century.  Granada has an unmistakably Moorish flavour, as it was the last city to be reconquered by the Catholic Monarchs in 1492. The gastronomy, craftwork and urban planning are influenced by its glorious past. Fountains, viewpoints and "Cármenes", houses surrounded by typical gardens of this city, create unforgettable corners in the city. It is no surprise that one of its historic districts, Albaicín, is a World Heritage Site, together with the Alhambra and Generalife. It was an important cultural centre for many centuries, under both Islamic and Christian rulers, and still boasts an admirable array of culture and leisure activities. Film, music or theatre festivals are complemented with permanent or travelling exhibitions on all fields of knowledge.
3 nights at Hospes Palacio de los Patos in a Double Deluxe Room inclusive of breakfast.
Occupying a 19th-century palace and a modern building, this upmarket hotel in the historic center is an 11-minute walk from the ornate Catedral de Granada and 2 km from the Alhambra medieval complex.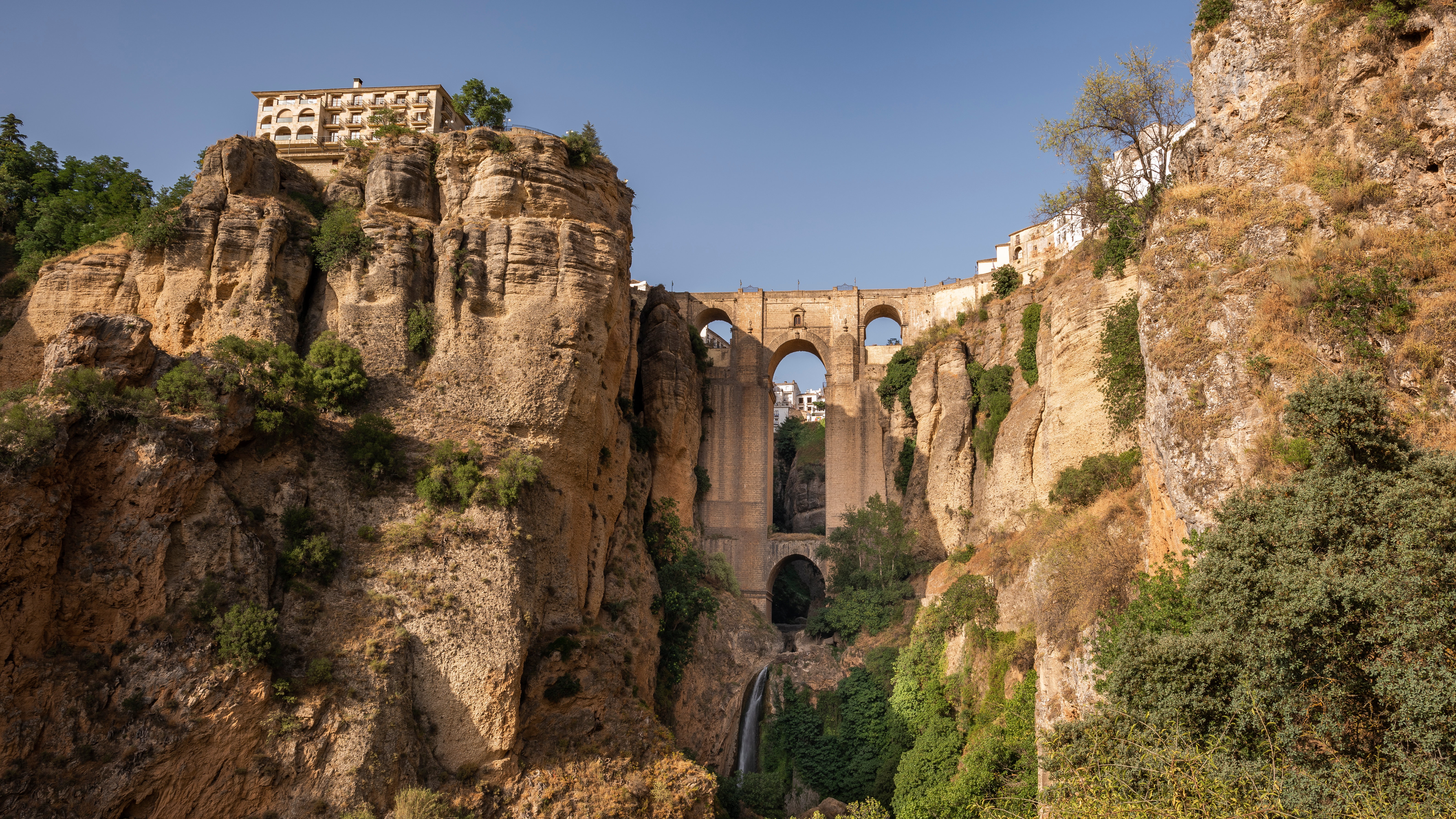 Day 7
Private Alahambra Tour
After breakfast this morning, you will meet with an expert local guide for a private guided tour of the Alhambra with skip the line entrance. Please be waiting in the hotel lobby by 9.00AM. You will then be escorted to the Welcome Visitor Centre to start your guided tour.
Alhambra Palace: Perched high on the hill overlooking the city, this incredible palace complex was first built as a fortress at the start of the 13th century. Successions of Spanish rulers made Alhambra their home, and the fortress grew into a medina (little hilltop city) with numerous palaces and lavish gardens. Walk around inside with your guide, hearing all the history of this fascinating site. Now a UNESCO World Heritage Site, Alhambra is a treasure trove of Moorish architecture and you'll see several of its wonders as you tour its highlights.
Admire decadent rooms inside the Nasrid Palaces like the Hall of Ambassadors (Salón de los Embajadores) and Myrtle Courtyard (Patio of los Arrayanes), and marvel at the architecture of Pedro Machuca at the Palace of Charles V. Step inside the Hall of Abencerrajes to gaze up at its star-shaped domed ceiling and hear the tale of the massacre that took place here during a 15th century banquet. You'll also see Alhambra's Royal Baths; plainly decorated, not ornate, in line with the belief that bathing was a religious requirement not a luxury. Afternoon is free.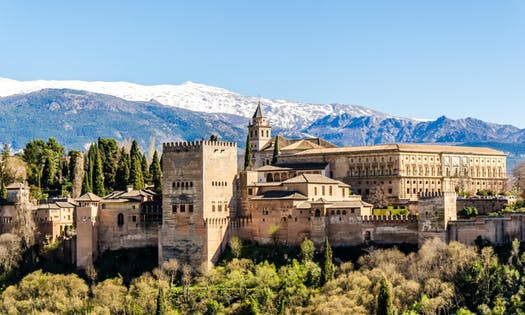 Day 8
Free Day in Granada, Evening Authentic Flamenco Show
Today is free to explore the city at your leisure.  This evening (after time for an optional dinner), meet a local driver in the hotel lobby for private round-trip transfers to the Pena La Platería Club for an authentic flamenco experience, (Subject to schedule, an alternate show may be offered). After the show, you will be accompanied back to the hotel for a final night in Andalusia.  (Duration 1 hour)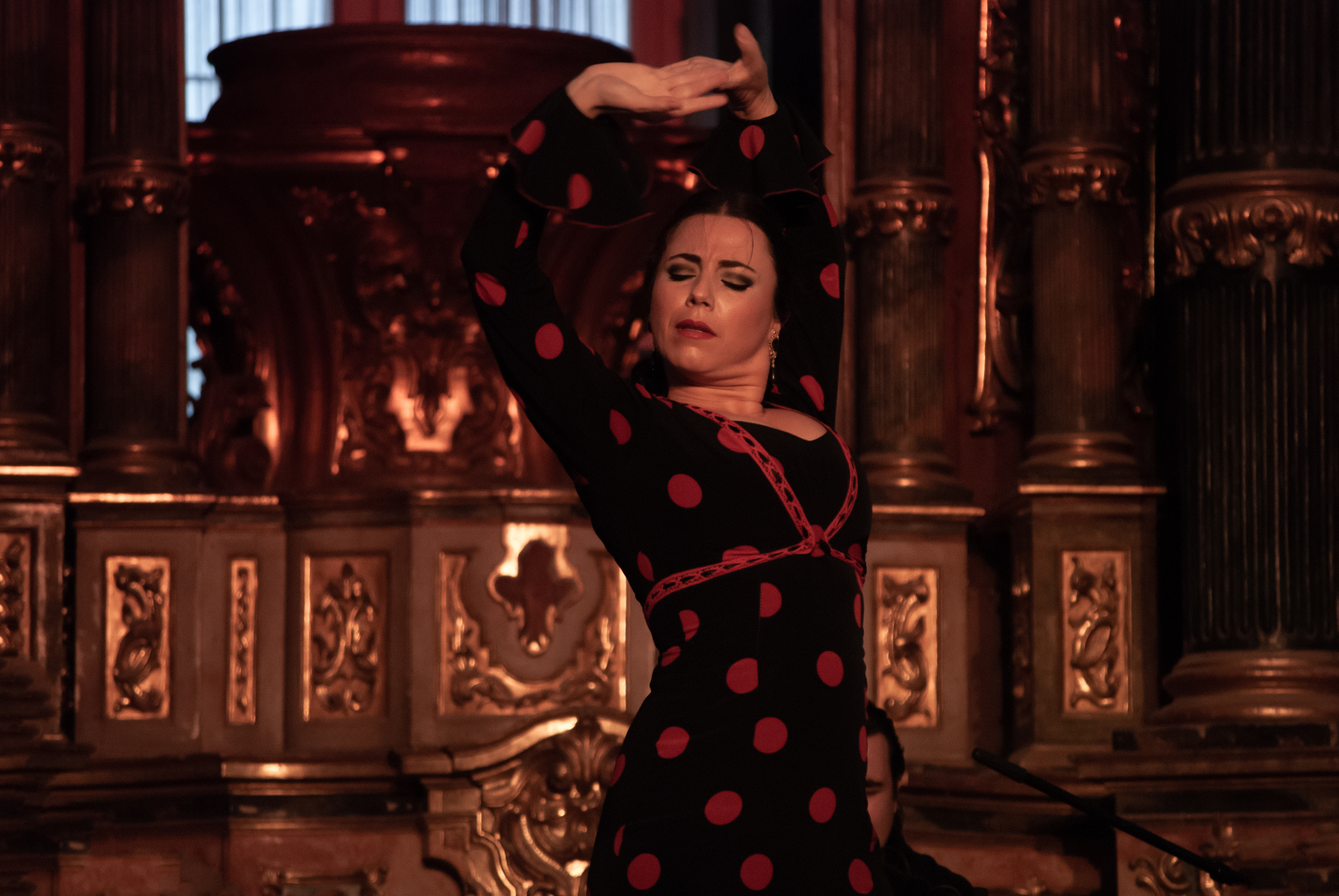 Day 9
Private Transfer to Granada Airport
Today we include a private transfer to Granada Airport for your flight.
Details
All our suggested tours are created by locals, using years of country knowledge. It's your tour though. That's why any of our itineraries can be tailored to exactly suit your needs. And that might mean fitting it to your budget. Do you have a particular destination in mind, We can include any specific request, so please ask.
The Cost for this Wonderful Private Tour based on 2 Guests sharing a room ranges from €4695 - €5295 per person sharing.
What is included in your European experience with Luxury European Tours
Hotels: You'll enjoy 8 nights' bed and breakfast in the most sumptuous rooms:
(**city taxes of between 2-7 Euro per person per day will be charged locally upon check out of each hotel)
| | | | |
| --- | --- | --- | --- |
| Nts | City | Hotel | Accommodation |
| | | | |
| --- | --- | --- | --- |
| 2 | Cordoba | Las Casas de la Judería de Córdoba | Junior Suite |
| 3 | Sevilla | Hotel Alfonso XIII | Grand Deluxe with Terrace |
| 3 | Granada | Hospes Palacio de los Patos | Deluxe Room |
Driver, Guide and Rail Services
You'll have exclusive use of our professional driver and expert local guide services as stated. You'll be safely returned to the airport on your return. A party of up to two passengers will travel in a luxury saloon vehicle. We'll provide a luxury minivan for three to five passengers. For a larger group, we've got many luxury vehicles to suit your needs.  Where Rail is included its 1st Class all the way!
Transport, Transfers Rail and Experiences Included
| | |
| --- | --- |
| Arrival Transfer Cordoba | Private Service |
| Transfer from Cordoba to Seville | Private Driver/guide |
| Transfer Seville to Granada via Ronda | Private Driver/guide |
| Transfer to Granada Airport | Private Service |
| | |
| --- | --- |
| Half Day Walking Tour of Cordoba | Private Service |
| Small Group of Seville Tapas Walking Tour | Ticket |
| Full Day Walking Tour of Seville | Private Service |
| Alhambra Tour | Private Service |
| Traditional Flamenco Show with transfers. | Shared Service |
We also include hotel taxes and fees, communication costs and the help of our local travel experts throughout your trip; 24/7.
We simply want you to focus on having an incredible time. It's that simple.
What's Not Included
• Your flights to and from Europe
• Gratuities and tips to driver-guides and local guides
• Anything that we've not mentioned above
BOOKING: The proposal is subject to availability and subject to our terms and conditions available on request. To book we require a 30% deposit which is non-refundable as required to pre-book all services.  We accept payments by credit card or by bank transfer. The balance of your trip would be due by 60 days prior to travel.  We strongly suggest taking out travel insurance with your local broker or online provider.
Book
This Tour
Whatever your requirement, simply provide your contact details and we'll be in touch shortly. We can adjust any of the services included to meet your wish list, requirements and your budget.
Custom-Design Your
Own Itinerary
It's a stress-free way to create your magical European adventure with our hospitality experts. We can adjust any of the services included to meet your wish list, requirements and your budget.
Similar tours that might interest you
A 10 Day Luxury Tour to The Northern Cities of Spain
7 Day Private Tour of Portugal including Lisbon, Pinhao and Porto