A 10 Day Luxury Tour to Paris, Reims and Avignon

Experience France in Luxury and Style. This 9 day special private tour combines luxury hotels with private visits to immerse you in the culture and heritage of France and taste the very best of French food and drink.
Tour Highlights
See the highlights of Paris
The Eiffel Tower
Private Guided Tour of The Louvre
Giverny to See Monets Garden
Private Champagne Tour and Tasting
Private Cote Du Rhone with Tasting
Semi Private Food Tour in Montmartre
Veuve Clicquot - Taste the Vintage
Pommery Private Tour and Tasting
Moulin Rouge - Dinner and Show
First Class TGV Tickets
Day 1
Private Arrival Transfer from Paris Charles De Gaulle Airport
On arrival at Charles De Gaulle airport, you will be met in the arrivals hall by an English-speaking driver and privately transferred into the city.
Paris, France's capital, is a major European city and a global centre for art, fashion, gastronomy and culture. Its 19th-century cityscape is crisscrossed by wide boulevards and the river Seine. Beyond such landmarks as the Eiffel Tower and the 12th-century, Gothic Notre-Dame cathedral, the city is known for its cafe culture and designer boutiques along the Rue du Faubourg Saint-Honoré.
3 nights at hotel d'Aubusson in a Double Grand Luxe Room inclusive of breakfast.
In the heart of Saint-Germain-des-Prés, the Hôtel d'Aubusson is a short walk from many exceptional tourist sites: the Louvre and Orsay Museums, Île de la Cité and Notre-Dame, the Sorbonne and the Latin Quarter, Luxembourg Gardens, the Odéon Theatre, etc.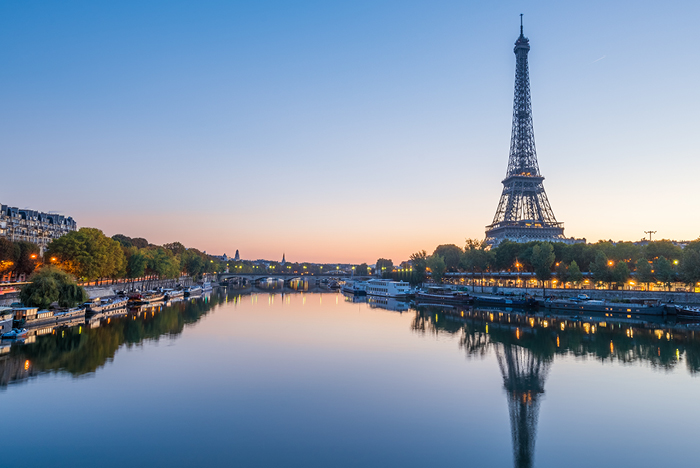 Day 2
Half Day Private Tour to Versailles, The Louvre and the Moulin Rouge Belle Epoque Dinner and Show.
Meet your guide this morning for a private tour to Versailles. Skip the line entrance tickets and a 3-hour guided tour to the Palace of Versailles are included. After the tour you will be transferred back to the city centre. There will be time for an optional lunch and afterwards meet an expert guide for a 3-hour tour of the Louvre.  In the evening we include the Belle Epoque Dinner and Show at the Moulin Rouge – ooh la la!
The Palace of Versailles has been listed as a World Heritage Site for 30 years and is one of the greatest achievements in French 17th century art. Louis XIII's old hunting pavilion was transformed and extended by his son, Louis XIV, when he installed the Court and government there in 1682. A succession of kings continued to embellish the Palace up until the French Revolution. Today the Palace contains 2,300 rooms spread over 63,154 m2. In 1789, the French Revolution forced Louis XVI to leave Versailles for Paris. The Palace would never again be a royal residence and a new role was assigned to it in the 19th century, when it became the Museum of the History of France in 1837 by order of King Louis-Philippe, who came to the throne in 1830.
The Louvre, or the Louvre Museum, is the world's largest art museum and a historic monument in Paris, France. A central landmark of the city, it is located on the Right Bank of the Seine in the city's 1st arrondissement.
Moulin Rouge Dinner and Show: The Moulin Rouge, a spectacular world exists where all the emotions, surprises and effervescence, that constitute the Paris party spirit since 1889, are created and experienced. Come and enjoy the Féerie Revue show, composed of 80 artists from all over the world, some 1000 costumes of feathers, sequins and rhinestones which enhance the bodies of our artists, a multitude of breath-taking acts which punctuate the show, and the legendary French Cancan – the Parisian cabaret invites you to enjoy an unforgettable moment of enchantment in the heart of Montmartre.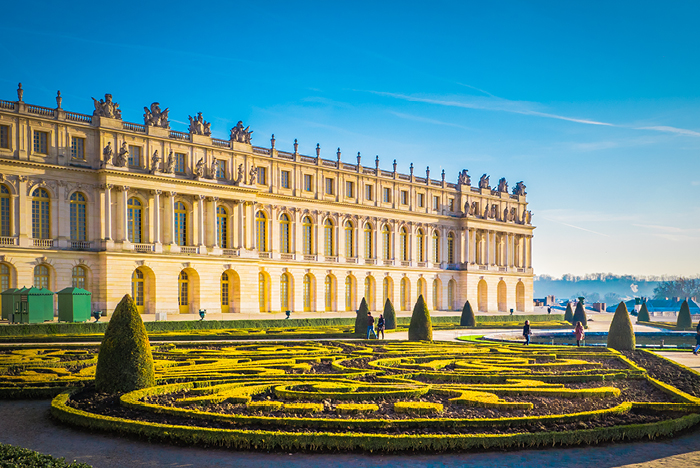 Day 3
Half Day Tour from Paris to Giverny, The Eiffel Tower and an Evening Food Tour.
This morning you will meet with your English-speaking driver for a half day private return transfer from Paris to Giverny. Skip the line entrances are included at Giverny. Return to Paris at lunchtime and your driver will drop you off near the Eiffel Tower where you can enjoy an optional lunch before an included visit to the Eiffel Tower (including tickets to the summit). This evening we include a small group scheduled food walking tour in the Montmartre district. Return to your hotel afterwards at your leisure.
Giverny Monet's Garden: There are two parts in Monet's garden: a flower garden called Clos Normand in front of the house and a Japanese inspired water garden on the other side of the road. The two parts of Monet's garden contrast and complement one another. When Monet and his family settled in Giverny in 1883 the  piece of land sloping gently down from the house to the road was planted with an orchard and enclosed by high stone walls. A central alley bordered with pines separated it into two parts. Monet had the pines cut down, keeping only the two yews closest to the house to please Alice. From this Clos Normand of about one hectare, Monet made a garden full of perspectives, symmetries and colours. In 1893, ten years after his arrival at Giverny, Monet bought the piece of land neighbouring his property on the other side of the railway
The Eiffel Tower: Tickets are included to the summit of The Eiffel Tower. The tower offers three experiences: With its transparent floor and its new glass balustrades, the 1st floor offers you a brand-new experience and a breath-taking view. Walk on the glass floor, 57m from the ground, and experience the unique sensation of stepping out into the void. On the second floor, treat yourself to some modern French gastronomic cuisine and a unique visual and culinary experience, all in an immaculate and classy setting. Or simply be wowed by Paris and all her splendour with clear views to the Capital's monuments. After a spectacular ascent in glass-walled lifts, you will reach the top of the Tower, 267m up! Explore Gustave Eiffel's office which has been restored to its original condition. With its very life like wax models, the scene depicts the Tower's creator and his daughter Claire welcoming the famous American inventor, Thomas Edison. Among other things you can also see the gramophone which he presents to Gustave Eiffel as a gift. The Tower also represents the magic of light. Its lighting, its sparkling lights, and its beacon shine and inspire dreams every evening.
Montmartre Evening Food Tour: There is a very good reason why Paris is called the "City of Light". It is stunningly beautiful during the day, but it is even more magical at night. The Montmartre and South Pigalle areas really come alive in the evening, when the tourists are gone, and the true Parisians come out to enjoy the area's secret wine bars and restaurants. The little streets and cobbled lanes are transformed at night, illuminated by the warm glow of the Paris Street lamps and candles from restaurants. It is the perfect place for a wonderful dinner. Firstly, your local Parisian guide will take you to a chocolate shop where you will have the chance to eat mouth-watering chocolates. This visit will be followed by a lovely and local macaron shop of the Montmartre area. Your tour will include a stop at a boulangerie where you can sample and learn about classic French breads and baguettes (and why you should never eat a baguette the wrong way around)! After the bakery, you will visit the best cheese shop in Abbesses to try Nico's favourite "fromages". The tour even includes a visit to a butcher shop, where you can taste succulent French hams and the finest cured sausages. Finally, our guide will lead you to our secret place so you can enjoy all the food we have bought along the way. Your guide will pick out the perfect wine to match your food and taste and designed to enhance the whole experience.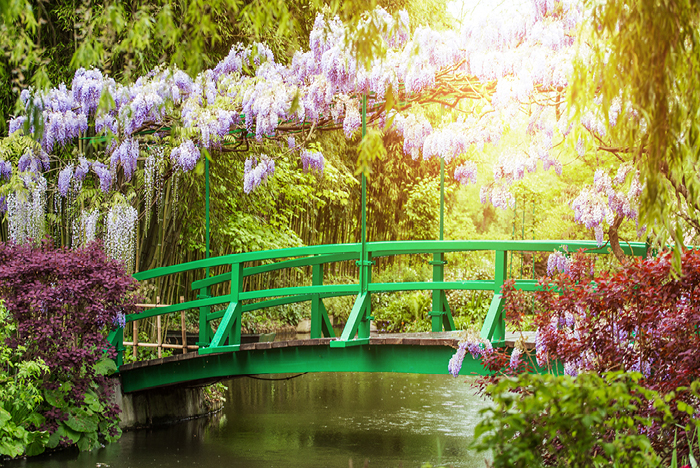 Day 4
Private Tour to The Champagne Region
Depart Paris today with an English-speaking driver/guide and travel through stunning countryside to Champagne, a picturesque region of France with neatly tended vineyards and small villages. In the Champagne region you will enjoy tours of one of the world's most famous Champagne Houses. You will be able to explore the vineyards and cellars, and of course, taste some of the fine champagnes. Your day trip also includes a guided tour of Reims; the capital of the Champagne Region where you will visit Reims Cathedral, the Basilique. You will also visit the big houses of Champagne and some small producers with tastings at each included.  In the evening arrive in Reims and check into your hotel.
Reims: is a city in north-eastern France's Grand Est region. It's the unofficial capital of the Champagne wine-growing region, and many of the champagne houses headquartered there offer tastings and cellar tours. For more than 1,000 years, French kings were crowned at its Cathédrale Notre-Dame de Reims. This grand cathedral is known for its stained-glass windows and Gothic carved portals, including the Smiling Angel.
2 nights at Domaine Les Crayères in a Double Prestige Room inclusive of breakfast.
Genuine classical French style radiates from every detail of the decoration in each of the 20 rooms and suites in the Château and Cottage. All the rooms are generously size and well located. Luxury, elegance and intimacy: the hotel "Le Château" ***** offers its guests the quintessence of French art de vivre in a green setting, in the heart of Reims.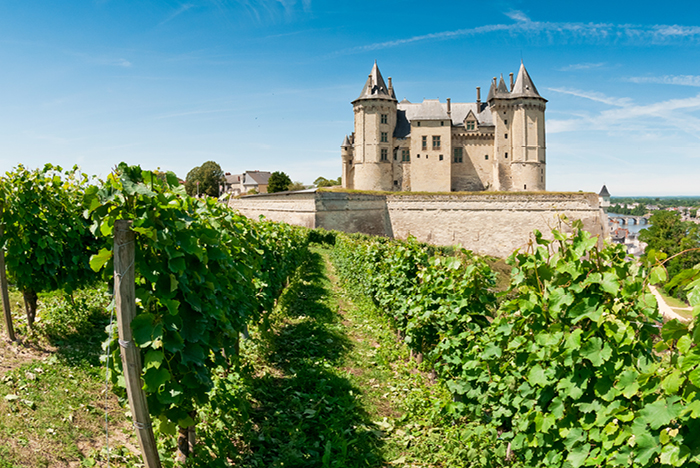 Day 5
Private Half Day Tasting Tour
Take some time this morning to enjjoy the estate and after lunch meet your expert local guide and enjoy an afternoon tour to Veuve Clicquot (small group tour) and Pommery (private) with a tasting at each. In the evening return to your hotel for an evening at your leisure.
Veuve Clicquot - Taste the Vintage: Take an immersive tour of our chalk cellars and learn more about our Maison through the stories and anecdotes that make up its history. Afterwards, enjoy an oenological workshop where you'll learn about the elaboration of our cuvées and get to discover our savoir-faire with a blind tasting of our iconic Yellow Label Brut cuvée and a special vintage cuvée.
Pommery: Enjoy a private visit to The Domaine Pommery, its magnificent buildings in the Elizabethan style and invites you to discover its cellars and Crayères (chalk pits), inscribed on the UNESCO World Heritage List. Veritable underground cathedrals dating back to the Gallo-Roman period, some of them boasting monumental bas reliefs sculpted in the chalk. An exceptional tour at 30 metres below ground, where you can also admire the works of art of the latest contemporary art exhibition.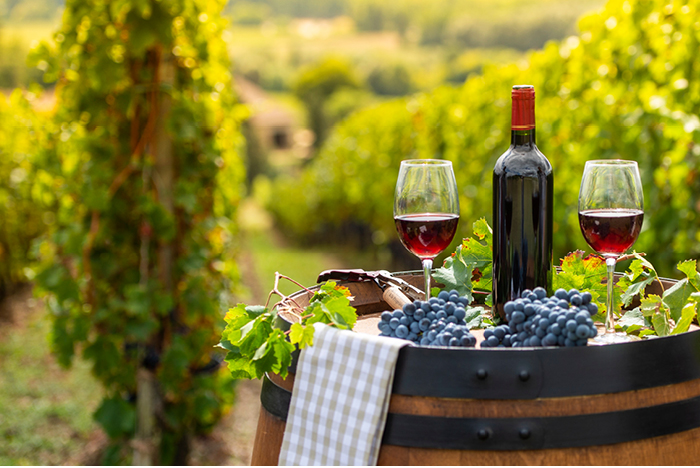 Day 6
Private Transfers Reims to Paris and First Class on the TGV to Avignon.
After breakfast this morning meet your local English-speaking driver for a transfer back to Paris to catch the TGV to Avignon, 1st class reserved seats are included.  Upon arrival in Avignon, you will be met by a local driver and transferred to your hotel where the rest of day is at your leisure to relax and explore.
Avignon:  France's Provence region, is set on the Rhône River. From 1309 to 1377, it was the seat of the Catholic popes. It remained under papal rule until becoming part of France in 1791. This legacy can be seen in the massive Palais des Papes (Popes' Palace) in the city centre, which is surrounded by medieval stone ramparts
3 nights at La Mirande Hotel in a Double Deluxe Room inclusive of breakfast.
La Mirande offers 18th century style guest rooms and located in Avignon's city centre adjacent to the eastern facade of the Popes' Palace which is visible from almost every room.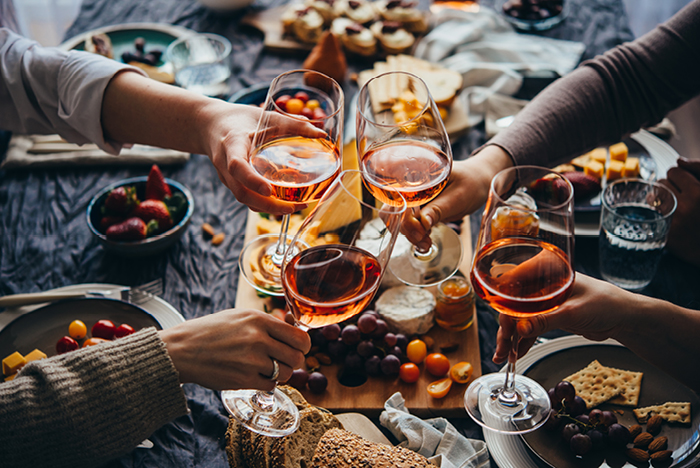 Day 7
Morning Taste of Avignon Food Tour.
This moring we include a Taste of Avignon food tour, a unique itinerary through the alleys of Avignon that gives you the opportunity to meet local artisans and taste regional products. Our tour is designed for small groups (max 10) so personal attention and great fun are guaranteed. The  4 hour tour will stimulate your taste buds as you walk through picturesque parts of the town and learn about culinary traditions and local history.
On this foodie tour you will be taken to where the locals go for their shopping, from the oldest bakery in town to the best artisan chocolate maker. After enjoying a variety of treats in the old town, we learn abou the Rhône Valley wines and enjoy a fine wine tasting (AOC).
Our tour will end at 'Les Halles' indoor market with a typical provençal apéritif. The tour includes 10 tastings, wine tasting and drinks. Don't forget your appetite. The afternoon is free to relax and explore Avignon.
Day 8
Private Afternoon Wine Tour to Chateauneuf Du Pape
A leisurely morning today to continue to explore Avignon.  Meet with your private driver/guide at your hotel this afternoon. This special tour includes a walk through the vineyard to discover the Terroir. Your guide will explain the singularity of the unique Terroir, characteristics and the origin of the formation of soils, the connection between the climate, the wine growing, and the grape varieties. Commented wine tasting session in 2 family run wineries in Châteauneuf du Pape are included (detailed tour of the wineries, wine-making unit and aging cellar). In the evening return to Avignon and enjoy a final night at your leisure.
Châteauneuf-du-Pape is a French wine, an Appellation d'origine contrôlée (AOC) located around the village of Châteauneuf-du-Pape in the Rhône wine region in southeastern France. It is one of the most renowned appellations of the southern part in the Rhône Valley, and its vineyards are located around Châteauneuf-du-Pape and in neighboring villages, Bédarrides, Courthézon and Sorgues, between Avignon and Orange. They cover slightly more than 3,200 hectares or 7,900 acres (32 km2) and produce over 110,000 hectolitres of wine a year, more wine made in this one area of the southern Rhône than in all of the northern Rhône
Day 9
Private Departure Transfer From Avignon Hotel To Avignon Rail Station
You will be privately transferred from your Avignon hotel to the airport or to Avignon Rail Station
Details
All our suggested tours are created by locals, using years of country knowledge. It's your tour though. That's why any of our itineraries can be tailored to exactly suit your needs. And that might mean fitting it to your budget. Do you have a particular destination in mind, We can include any specific request, so please ask.
The Cost for this Wonderful Private Tour to Italy based on 2 Guests sharing a room ranges from €7495 - €8495 per person sharing.
What is included in your European experience with Luxury European Tours
Hotels: You'll enjoy 6 nights' bed and breakfast in the most sumptuous rooms at the following hotels including breakfast.
(**city taxes of between 2-7 Euro per person per day will be charged locally upon check out of each hotel)
| | | | |
| --- | --- | --- | --- |
| Nts | City | Hotel | Accommodation |
| | | | |
| --- | --- | --- | --- |
| 3 | Paris | Hotel d'Aubusson | Grand Luxe Room |
| 2 | Reims | Domaine Les Crayères | Prestige Room |
| 3 | Avignon | La Mirande Hotel | Deluxe Room |
Driver, Guide and Rail Services
You'll have exclusive use of our professional driver and expert local guide services as stated. You'll be safely returned to the airport on your return. A party of up to two passengers will travel in a luxury saloon vehicle. We'll provide a luxury minivan for three to five passengers. For a larger group, we've got many luxury vehicles to suit your needs.  Where Rail is included its 1st Class all the way!
Transport, Transfers Rail and Experiences Included
| | |
| --- | --- |
| Arrival Transfer Airport to City | Private Service |
| Half Day Tour to Versailles | Private Service |
| Evening Transfers to Moulin Rouge | Private Service |
| Half Day Tour from Paris to Giverny | Private Service |
| Tour to The Champagne Region | with driver/guide |
| Afternoon Wine Tasting Tour | with driver/guide |
| Private Transfer from Reims to Paris | Private Service |
| TGV From Paris to Avignon | 1st Class Tickets |
| Arrival Transfer Avignon Rail to Hotel | Private Service |
| Taste of Avignon Food Tour | Semi Private Tour |
| Afternoon Tour Chateauneuf Du Pape | with driver/guide |
| Departure Transfer to Airport or Rail | Private Service |
| | |
| --- | --- |
| Half Day Private Tour to Versailles from Paris | Private Service |
| Private 3 Hour Tour of The Louvre | Private Service |
| Moulin Rouge Belle Epoque Menu and Show | Ticket |
| Giverny Monet's Garden | Ticket |
| Eiffel Tower | Ticket |
| Montmartre Small Group Evening Food Tour | Shared Service |
| Veuve Clicquot - Taste the Vintage | Shared Service |
| Private Gastronomic Tour of Pommery | Private Service |
We also include hotel taxes and fees, communication costs and the help of our local travel experts throughout your trip; 24/7.
We simply want you to focus on having an incredible time. It's that simple.
What's Not Included
• Your flights to and from Europe
• Gratuities and tips to driver-guides and local guides
• Anything that we've not mentioned above
BOOKING: The proposal is subject to availability and subject to our terms and conditions available on request. To book we require a 30% deposit which is non-refundable as required to pre-book all services.  We accept payments by credit card or by bank transfer. The balance of your trip would be due by 60 days prior to travel.  We strongly suggest taking out travel insurance with your local broker or online provider.
Book
This Tour
Whatever your requirement, simply provide your contact details and we'll be in touch shortly. We can adjust any of the services included to meet your wish list, requirements and your budget.
Custom-Design Your
Own Itinerary
It's a stress-free way to create your magical European adventure with our hospitality experts. We can adjust any of the services included to meet your wish list, requirements and your budget.
Similar tours that might interest you
7 Day Private Normandy Tours from Paris
7 Day Private Tour to England