A Luxury 7 Day tour to London and the Cotswolds

Experience London and the Cotswolds in Luxury and Style. This 7-day special private tour of England combines luxury hotels with private visits to immerse you in the culture and heritage of England.
Tour Highlights
London Eye Fast Track Entry
Tower of London
Westminster Abbey
Theatre Evening with Transfers
Windsor Castle
Private Guide Cotswolds Tour
Blenheim Palace
Shakespeares' Birthplace
Private Guided Tour of Bath
Stonehenge
Blenheim Palace
Private Luxury Transfers
Day 1
Private Arrival Transfer London Heathrow Airport
On arrival at London's Heathrow airport, you will be met by your driver holding a sign with your name on it and escorted to a luxury vehicle and privately transferred to your city centre hotel. The first day is free to relax and settle in.
London is a 21st-century city with history stretching back to Roman times. At its centre stand the imposing Houses of Parliament, the iconic 'Big Ben' clock tower and Westminster Abbey, site of British monarch coronations. Across the Thames River, the London Eye observation wheel provides panoramic views of the South Bank cultural complex, and the entire city.
3 nights at Rubens at The Palace in a Superior Room inclusive of breakfast.
The Rubens at the Palace is a historic majestic 5-star luxury hotel overlooking Buckingham Palace and within easy walking distance to Victoria Station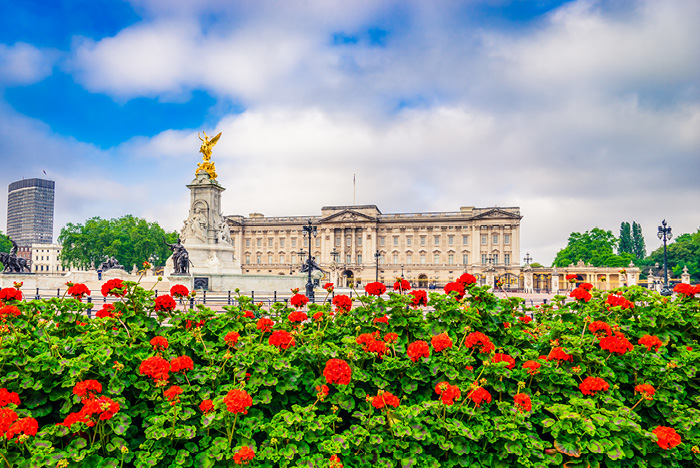 Day 2
Half Day Tour of London
After breakfast, meet your blue badge guide in the hotel lobby, at 9.00AM for a private half day tour of London. Entrances included for Westminster Abbey, the Tower of London and the London Eye The Gothic monastery church in London, Westminster Abbey, is a traditional place of coronation and the burial site of many English monarchs. Next it's on to the Tower of London, officially Her Majesty's Royal Palace and Fortress of the Tower of London. To end your tour, enjoy a wonderfully unique overview of this fabulous city from the London Eye before heading back to your hotel for an evening at your leisure.
The Tower of London
The Tower of London - Mighty fortress. Royal palace. Infamous prison. When William the Conqueror built a mighty stone tower at the centre of his London fortress in the 1070s, defeated Londoners must have looked on in awe. Now nearly 1000 years later, the Tower still has the capacity to fascinate and horrify. As protector of the Crown Jewels, home of the Yeomen Warders and its legendary guardians, the pampered ravens, the Tower now attracts over three million visitors a year. Here, the Ceremony of the Keys and other traditions live on, as do the ghost stories and terrible tales of torture and execution. But the Tower also has a richer and more complex history, having been home to a wide array of institutions including the Royal Mint, the Royal Armouries and even a zoo. As the most secure castle in the land, the Tower guarded royal possessions and even the royal family in times of war and rebellion. But for 500 years monarchs also used the Tower as a surprisingly luxurious palace. Throughout history, the Tower has also been a visible symbol of awe and fear. Kings and queens imprisoned their rivals and enemies within its walls. The stories of prisoners, rich and poor, still haunt the Tower.
The London Eye Fast Track Entry
Enjoy priority fastract entrance to a wonderfully unique overview of this fabulous city from the London Eye! It is the tallest Ferris wheel in Europe with a total height of 443 feet. The capsules are sealed and provided with air conditioning, seating is available but not necessary, and you will want to stand for the best viewing options. The ride itself is remarkably steady, the wheel rotates once every 30 minutes and provides exceptional views over London. Be sure to have your cameras ready!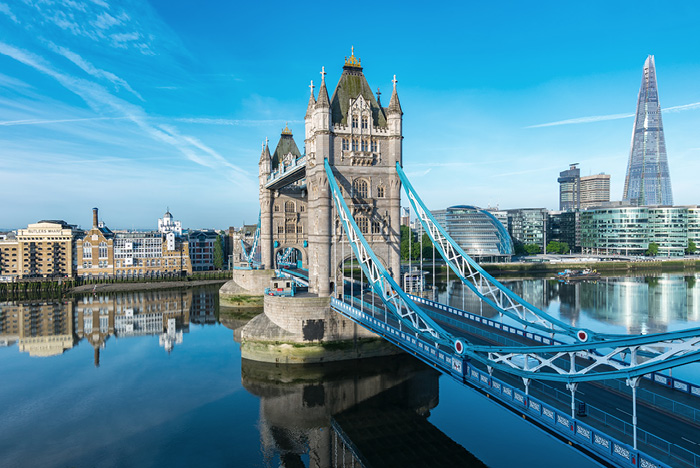 Day 3
Free day to explore London City at your leisure
Today you can enjoy some leisure time in London to explore the city further and possibly do some shopping. We have included entrance to Westminster Abbey so you can visit during the day and this evening we include tickets to one of the top shows or musicals running in the West End during your stay. Round trip transfers are included from your hotel to the theatre and back to your hotel after the show.
Westminster Abbey
The Gothic monastery church in London, Westminster Abbey, is a traditional place of coronation and the burial site of many English monarchs. The abbey isn't a cathedral or a parish church but is a place of worship and owned by the royal family. The oldest parts of the abbey dates back to the year 1050 and inside you will see some of the most amazing medieval architecture. King Henry VIII spared Westminster Abbey from his assault on monastic buildings because of its royal connections. The interior is truly a museum of English history. Be sure to visit the Poet's Corner with its memorials to William Shakespeare, Charles Dickens and many other literary giants. You will also find the tombs of Queen Elizabeth I tomb, the "Bloody" Queen Mary, explorer David Livingstone and natural scientist Charles Darwin. Next door sits the Houses of Parliament. Explore all the underground stories of the Cabinet War Rooms beneath the streets of Westminster. See the underground bunker that was built to protect the staff and Britain's government's secrets during World War II. Here you will walk in the footsteps of the great Winston Churchill as he paved the country's route to Allied Victory. Churchill and his War Cabinet met here and the rooms have stayed intact to this day. Hundreds of men and women spent many vital hours here during 1940-1945, a hideaway for the British government. Parliament preserved the War Rooms as a historic site in 1948, and access was restricted until the late 1970's. The Imperial War Museum is responsible for preserving the site and its contents and the rooms became public in 1984. The doors to the Cabinet War Rooms were locked on the 16 August, 1945 and you will find them in the exact same order as they were then on your visit there today.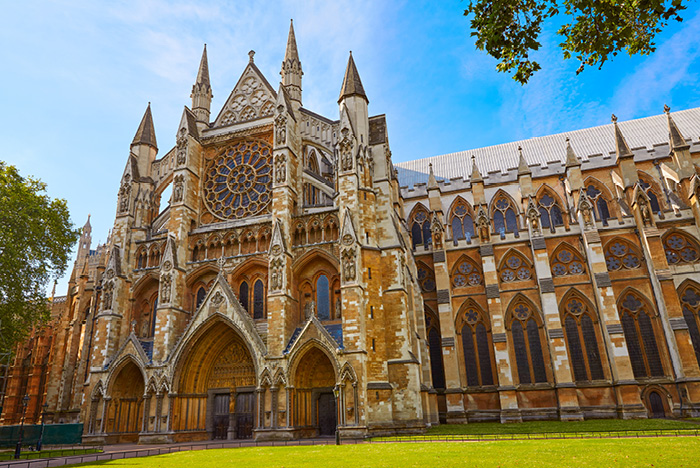 Day 4
Full Day Driver/Guide Services via Stonehenge to Bath.
This morning, check out of your hotel and meet with your driver/guide in the hotel lobby. Depart London and travel to Stonehenge for an included visit. Afterwards, continue to the city of Bath where you will check in to your hotel. You may wish to include a visit to the Roman Baths in the afternoon (time permitting).
Stonehenge stands impressively as a prehistoric monument of unique importance, a World Heritage Site, surrounded by remains of ceremonial and domestic structures - some older than the monument itself. Stonehenge's orientation on the rising and setting sun has always been one of its remarkable features. Whether this was simply because the builders came from a sun-worshipping culture, or because - as some scholars believe - the circle and its banks were part of a huge astronomical calendar, remains a mystery.
Bath was designated by UNESCO as a World Heritage Site and presents some of the finest architectural sights in Europe such as the Royal Crescent, the Circus and Pulteney Bridge alongside a diverse collection of museums and attractions including the Roman Baths, Jane Austen Centre and Thermal Bath Spa. Bath is also a great place to enjoy traditional fish'n'chips or Afternoon Tea, perhaps at the Pump Room.
2 nights at The Royal Crescent Hotel and Spa in a Deluxe Room inclusive of breakfast.
The Royal Crescent Hotel & Spa is one of the world's finest hotel set in an acre of stunning gardends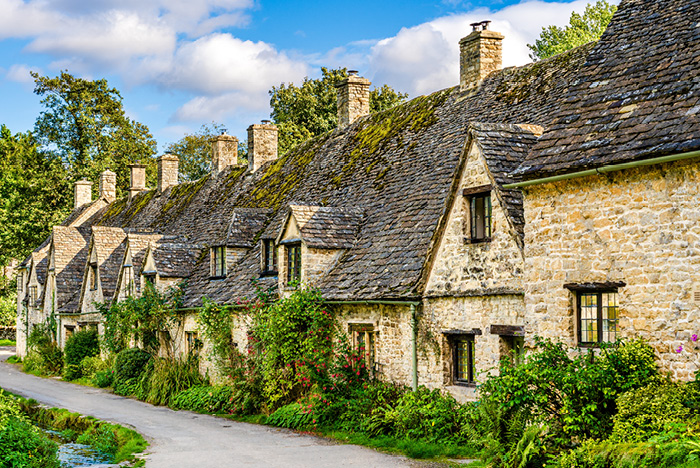 Day 5
Full Day Driver/Guide Services for sightseeing through The Cotswolds.
After breakfast, you will be collected by a local driver/guide from your hotel and depart on a full day for local sightseeing through the beautiful Cotswolds, a huge area of almost 800 square miles of golden stone and rolling hills. The Cotswolds runs through five counties (Gloucestershire, Oxfordshire, Warwickshire, Wiltshire and Worcestershire). One of the delights of visiting the Cotswolds is exploring the different areas, each with its own identity. It is also richly rural with more than 3,000 miles of footpaths and bridleways to explore, ancient woodlands and wildflower meadows with 4,000 miles of historic Cotswold stone walls dividing up the landscape. Return to your hotel in the afternoon for an evening at leisure.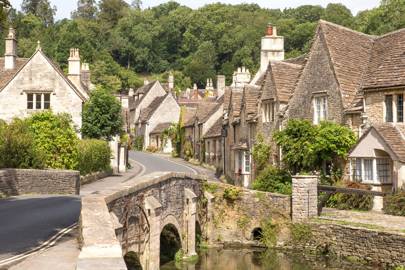 Day 6
Full Day Driver/Guide services to Stratford including Blenheim Palace
Enjoy a full day sightseeing to Stratford-upon-Avon and Oxford with your driver/guide today. Entrances are included to Shakespeare's birthplace and other related attractions in the area and you can discuss options with your driver/guide. Afterwards travel to Oxford for some time to explore before an included visit to Blenheim Palace. In the evening return to London for a final night at your leisure.
Shakespeare's Birthplace
Visit Shakespeare's Birthplace to walk in Shakespeare's footsteps and explore the house where he was born and grew up. Hear tales of Shakespeare's family life, enjoy live theatre on demand and get up close to rare artefacts from the Trust's world class collections as you discover how the extraordinary William Shakespeare continues to shape our lives today. Your ticket also covers entrance to other local Shakespeare sites should you wish to visit including Mary Arden's Farm, Anna Hathaway's Cottage, Shakespeare's New Place and Hall's Croft.
Blenheim Palace
Blenheim Palace was built as a gift to John Churchill, 1st Duke of Marlborough, from Queen Anne and a grateful nation in thanks for his victory at the Battle of Blenheim on 13th August 1704. Today, the Palace is home to one of the most important and extensive collections in Europe, which includes portraits, furniture, sculpture and tapestries. Amongst the many treasures to be found in the State Rooms are the famous Marlborough Tapestries ( the 'Victories Series') in the Green Writing Room and the First, Second and Third State Rooms. Be sure not to miss the magnificent Long Library with its walls lined by more than 10,000 books, many of them hundreds of years old and of great historic significance. The Park is home to hidden treasures of all kinds. Vanbrugh's Grand Bridge spans the Great Lake, with glorious views on all sides. The historic site of Woodstock Manor, marked by a small plinth, is a perfect spot to enjoy a picnic. The Column of Victory, topped by a statue of the first Duke of Marlborough, surveys the Park from a height of 41m (134ft). Rosamund's Well, tucked away next to a quiet part of the Great Lake, is believed to have originally been a bathing place that King Henry ll built for his mistress, the 'Fair' Rosamund Clifford. Designed by 'Capability' Brown in the 1760s, the Grand Cascade at the western end of the Great Lake is one of England's most picturesque waterfalls.
1 night at Rubens at The Palace in a Superior Room inclusive of breakfast.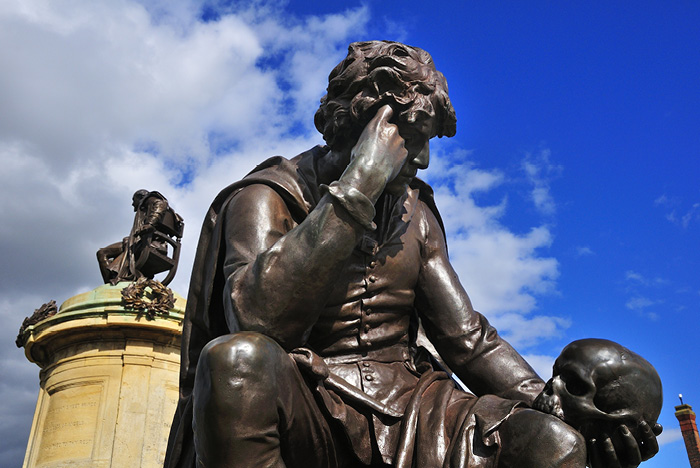 Day 7
Private Departure Transfer London Heathrow Airport
This morning you will be met at your hotel and privately transferred to Heathrow airport for your return flight.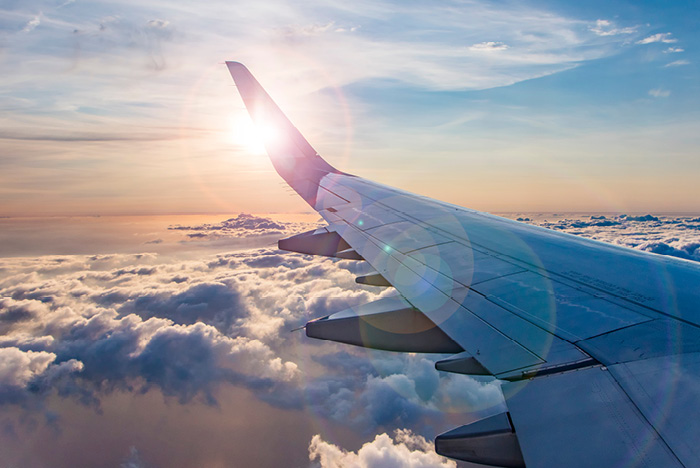 Details
All our suggested tours are created by locals, using years of country knowledge. It's your tour though. That's why any of our itineraries can be tailored to exactly suit your needs. And that might mean fitting it to your budget. Do you have a particular destination in mind, We can include any specific request, so please ask.
The Cost for this Wonderful Private Tour to London and the Cotswolds based on 2 Guests sharing a room ranges from UK£5495 - UK£6995 per person sharing.
What is included in your European experience with Luxury European Tours
Hotels: You'll enjoy 6 nights' bed and breakfast in the most sumptuous rooms at the following hotels including breakfast.
| | | | |
| --- | --- | --- | --- |
| Nts | City | Hotel | Accommodation |
| | | | |
| --- | --- | --- | --- |
| 3 | London | Rubens at The Palace | Superior Room |
| 2 | Bath | Royal Crescent Hotel and Spa | Deluxe Room |
| 1 | London | Rubens at The Palace | Superior Room |
Driver, Guide and Rail Services
You'll have exclusive use of our professional driver and expert local guide services as stated. You'll be safely returned to the airport on your return. A party of up to two passengers will travel in a luxury saloon vehicle. We'll provide a luxury minivan for three to five passengers. For a larger group, we've got many luxury vehicles to suit your needs.  Where Rail is included its 1st Class all the way!
Transport, Transfers Rail and Experiences Included
| | |
| --- | --- |
| Transfer London Heathrow Airport | Private Service |
| Round Trip Evening Transfers | with Driver |
| Full Day via Stonehenge to Bath | with Driver/Guide |
| Full Day touring the Cotswolds | with Driver/Guide |
| Full day to Stratford onto London | Private Service |
| Transfer London Heathrow Airport | Private Service |
| Half Day Tour of London | Private Service |
| The Tower of London | Entrance Fee |
| The London Eye Fast Track Entry | Entrance Fee |
| Westminster Abbey | Entrance Fee |
| London Theatre / Show Tickets | Entrance Fee |
| Stonehenge | Entrance Fee |
| Shakespeare's Birthplace | Entrance Fee |
| Blenheim Palace | Entrance Fee |
We also include hotel taxes and fees, communication costs and the help of our local travel experts throughout your trip; 24/7.
We simply want you to focus on having an incredible time. It's that simple.
What's Not Included
• Your flights to and from Europe
• Gratuities and tips to driver-guides and local guides
• Anything that we've not mentioned above
BOOKING: The proposal is subject to availability and subject to our terms and conditions available on request. To book we require a 30% deposit which is non-refundable as required to pre-book all services.  We accept payments by credit card or by bank transfer. The balance of your trip would be due by 60 days prior to travel.  We strongly suggest taking out travel insurance with your local broker or online provider.
Book
This Tour
Whatever your requirement, simply provide your contact details and we'll be in touch shortly. We can adjust any of the services included to meet your wish list, requirements and your budget.
Custom-Design Your
Own Itinerary
It's a stress-free way to create your magical European adventure with our hospitality experts. We can adjust any of the services included to meet your wish list, requirements and your budget.
Similar tours that might interest you
A Private 10 Day Tour with London, Bath, The Cotswolds and York
A 7 night Private Luxury Tour to Scotland